with Instructor Belle Hart
Tues. 6.15pm - 7.30pm | 7th - 28th May
Yoga Mats for Sale
Designed & Painted by Camilla Hall (Chief Machu Picchu Owner)
CLASS DESCRIPTIONS
Course & Events Description below
Tone your Muscles
&
Improve your Posture
Tone your Muscles & Improve your Posture
Pilates is designed to work your core muscles, develop strength and flexibility while also improving your posture and mental alertness. An all rounder!
Elissa creates a space that is warm and inviting; students delightfully say how Tall their posture is when floating out the door to begin the new day!
Awaken
Tone
Improve Posture & Balance
A First in Toowoomba!
Join Camilla on our very own Rooftop and Arise with the Sun!
A wonderful practice to awaken your body and bring warmth to your insides and out! Kick start your metabolism and refresh your mind with this outdoors class.
We have the studio to head into if there is rain
Reduce Anxiety
Help you Sleep
Improve your Posture
Calm your Busy mind
Our Meditation + Yoga class is here to support you. We practice focused concentration to enhance our bodies innate ability to listen to and heal itself, to de-stress and take a break from the external world.
In those moments, where you're completely connected to you mind, body and breath, you find stillness. With this awareness, you have the power to change your mind and your life. This is truly exciting!
WHY MEDITATE?
Meditation has an incredible array of health benefits, with science to backup the findings. Some benefits include:
Improve your sleeping patterns

Lower stress - anxiety levels / high blood pressure

Heightens concentration and ability to think on your toes!

Improves proprioception [ bodily awareness ]

Slows signs of ageing

Maintains healthy functioning of organs and mind

Enhances neuroplasticity [ ability to change your habitual patterns - physical or mental ]

Among much, much more!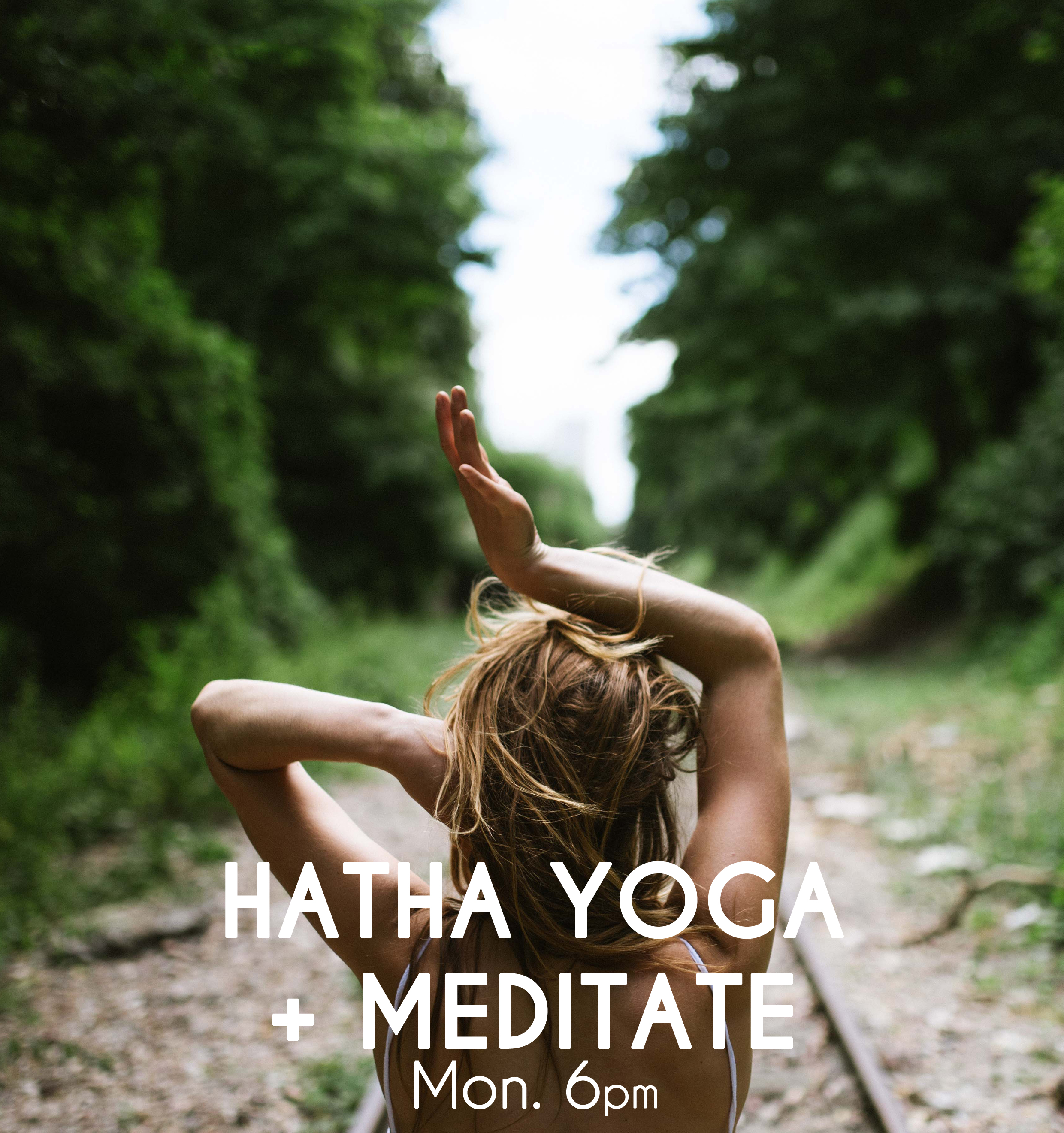 Gentle
Flexibility & Mobility
Calm the Mind
Guided Meditation & Sound Healing
Together, we will explore varied techniques of Hatha Yoga.
Our intention is to practice with compassion, as we encourage deep breathing into the asanas (poses), with a gentle and nourishing rhythm.
We allow our whole self to be held lovingly and safely supported in the positions, so as to fully surrender ~ physically and emotionally / mentally.
A Divinely guided Meditation, accompanied by Sound Healing with unique instrumentals, will hold space for deep inner journeying through the Spirit / Higher Self.
Deep Stretch
Restorative
& Meditative
Yin Style to Improve Flexibility & Control
Yin is our Lunar Energy within us; it's reflective, observant & quite
A restorative and meditative practice, to awaken and lengthen major muscle groups. Low intensity working into deep connective tissues, particularly of the hips and lower back.
Poses are held longer than other styles, where we soften and surrender to the powers of gravity to do the work for us. Depth and complexity are gradually added as we surrender and become more receptive of our environments. Suitable for all including those who are new to yoga, or are recovering from physical injury.
Energise
Increase Mobility & Balance
Inhale. Exhale.
Join Bri to move with your body and breathe - welcome the weekend with this sweet and slow, meditative Vinyasa flow! Increase your flexibility, overall body strength and balance.
Bringing together the integration of yogic posture (asana) and the breath. This class is designed to flow step by step with breath to open the body and clear the mind.
A little slower than the usual "Vinyasa" class as it is more of a meditative flow, which allows the student to come into their mind, body and soul, working through the flow and begin to experience the benefits that the asana practice not only brings on the mat but also off.
7th - 28th May
Tues. 6.15pm - 7.30pm
$100
Bookings Essential
Autumn is a time for harvesting, gathering & celebrating Together!
Each week we'll explore various Yoga techniques & other complimentary Healing / Therapy practices including:
Aromatherapy (Essential Oils)

Astrology (New & Full Moon Rituals)

& much more!!!
These practices align in honour of Autumn, supporting the whole Self (Body, Mind & Soul) to sync with the natural rhythm of Seasonal changes.
Through the activation & healing of Svadhisthana (Sacral) Chakra, we invite Abundance to arise from deep within.
To Learn More, Click Here